Online: Intergenerational Digital Photography Part One 10am Section
Details
Date & Time: October 24, 2020 @ 10:00 am - 10:45 am
|
Recurring Event
(See all)
One event on October 31, 2020 at 10:00 am
One event on November 7, 2020 at 10:00 am
Class Fee: $40.00
Class fee includes cost of material for this class, if provided.
Skill Level: Beginner
This online series of classes with Carl Wegener will include 3 live online classes where the intergenerational teams and instructor interact for $40.  
This class is designed for intergenerational teams – one adult and one youth aged 9 – 14.  Create memories with a young person in your life, and help them develop a skill they'll use throughout their life.
A picture is worth a thousand words!  This class will empower students to begin to capture images that express themselves in relation to the world around them.    Students will be introduced to technical and aesthetic aspects of photography, providing them with the foundation for life-long enjoyment & expression.
  Students will be asked to complete 'homework' in between each class, taking photographs using the guidelines provided in class.  During each subsequent class new subjects will be covered, and there will also be time for the instructor and students to critique their own photographs.  There will also be a final, optional, hike with the teams at O'Brien Park, timing to be determined.  Students will have an opportunity to take pictures and learn more advanced shooting techniques (social distancing will be practiced).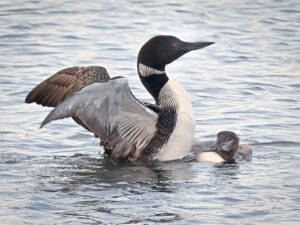 This series of 3 classes is Part 1 of two sets of classes.  Part 1 (3 classes) will include introductory subjects.  Students are urged to sign up for Part 2 (begins October 24 and includes three additional classes for a total of six), where more advanced subjects will be covered, including post editing techniques. Additional information about Part 2 will be given to you during Part 1.
Class Specific Information
Intergenerational Class:

This class is designed for an intergenerational team – one adult and one youth aged 9 – 14.  Only register for one space, provide the name and age of the student in the registration notes.'  Each adult is required to be present the entire time of each class

Each team will need to have access to a device capable of taking pictures, such as a cell phone, tablet or digital camera.  The student also has the option of purchasing a donated and refurbished digital camera for only $25 (includes shipping).  This option offers excellent value and is available through Carl's project 'Recycle Your Camera.com".  Carl works with camera clubs and others to have digital cameras donated for youth use.  If you are interested in the option of purchasing the digital camera please contact info@marinemillsfolkschool.org.

Registration for this class will close one week before the class, in order to leave time for camera shipment

Age Recommendation:

This class is appropriate for students aged 9 – 14

Computer Requirement for Class:

Each student must have a pc or Mac computer, a Chrome book is not adequate and will not work.  
Carl is offering several sections of this class, all beginning on October 24, although only the 10 am section is intergenerational:
Section1:  10 – 10:45 am  (Designed for parent & child.  A camera will be  shared.)
Section 2:  1 – 1:45 pm 
 Section 3:  3 – 3:45 pm 
Online Class General Information:
Each registration is for one "device" (one computer, tablet, phone).  This is to ensure we don't have more people registered than the instructor is comfortable having in a class.  Please be respectful of this guideline and purchase multiple class spots if more than one person from your household is interested in attending.

You will need a reliable Internet connection as well as a computer or device with which to access the online class.  Please arrive 10 minutes before class begins, to ensure your connection and device are ready when the class begins.  

If the class lists 'Materials Needed', you will want to purchase those materials and have them available as well.

Each class will be held using Google Group technology.  You will receive a link and a password and information on how to log on, prior to the class.  You will be able to view and ask questions during the class.
General Age Policy:
All classes are for adults (18+) unless otherwise noted.
Class Minimums:
Be aware we may cancel 5 days before class date if a minimum number of registrations not reached. We work to balance teachers' need to plan for a class with students' busy schedules -- not an easy task. Please register as early as possible!