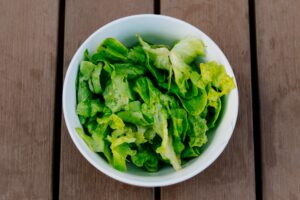 Do you wish you knew how to make a special meal without breaking out in a cold sweat?
Does the thought of chopping an onion cause you to wander off and start getting stuff together for your next tax return?
Do all your recipes involve Cream of Mushroom soup…..or no recipes because it's so much easier to go to McDonald's?  This is the class for you.  Does this describe someone in your life?  This is the class for them!
The scariness of cooking disappears with a little fun and a simple skill or two.  Join Lori Powell Gordon as we make :
Chicken or Pork  (you get to choose) with Cranberry Wine Sauce
Steel Cut Oat "Risotto
Simple Salad with Killer Vinaigrette
Super Delicious (guaranteed) Special Sundae
Some items you will make along with everyone in the privacy of your own kitchen and some will be demonstrated. The ingredients and equipment list will be sent a week before class – no worries, everything will be simple and easy to get.
Lori Powell Gordon has delighted locals for years as an author, columnist and performer. She especially loves working with people who failed miserably in Home Ec. as well as those who took shop.
***(Note: our classes are online at this time via Zoom, not in person—a link will be sent prior to the class.)
Materials students will need to have in-hand to fully participate:
Lori will send out a list of ingredients about a week prior to class.
Online Class General Information:
Each registration is for one "device" (one computer, tablet, phone).  This is to ensure we don't have more people registered than the instructor is comfortable with having in a class.  Please be respectful of this guideline and purchase multiple class spots if more than one person from your household is interested in attending.

You will need a reliable Internet connection as well as a computer or device with which to access the online class.  Please arrive 10 minutes before class begins, to ensure your connection and device are ready when the class begins.  

If the class lists 'Materials Needed', you will want to purchase those materials and have them available as well

Each class will be held using Zoom technology.  You will receive a link and a password and information on how to log on,  prior to the class.  You will be able to view and ask questions during the class.
General Age Policy:
All classes are for adults (18+) unless otherwise noted.
Class Minimums:
Be aware we may cancel 5 days before class date if a minimum number of registrations not reached. We work to balance teachers' need to plan for a class with students' busy schedules -- not an easy task. Please register as early as possible!