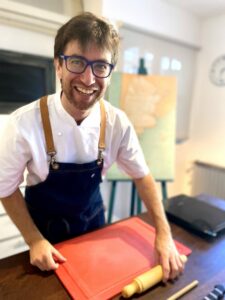 Do you have a sweet tooth?  Then this class is for you!
Once again we feel very lucky to offer a class by Chef Manu. In this amazing class you will learn how to make Alfjores, the most iconic sweet sandwich biscuit of South America, particularly Argentina, in this live streaming cooking class! Streamed directly from Argentina, you'll feel as though you've been transported to Buenos Aires.  Join the class and connect with another culture, from the comfort of your own home.
Alfajores are delicious sandwich biscuits filled with Dulce de Leche and coated with chocolate. So popular in Argentina, you'll see people unwrapping them on the subway, enjoying them with coffee at the cafés or eating different versions at high-end local restaurants.
STUDENTS TO SUPPLY:   Students should have the following ingredients ready to cook when the class begins (Plus, here is the recipe for class! Alfajores de Chocolate):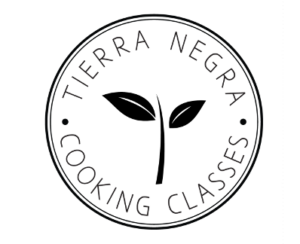 FOR THE DOUGH:
Baking flour

Cornstarch: (could try rice or cassava, potato)

Cacao powder

Sodium bicarbonate or baking soda

Unsalted butter

Sugar
Honey
Water: 25 ml. (0.84 oz/1.69 Tbsp)
Egg
Orange zest finely chopped
FOR THE FILLING:
Dulce de Leche (it's like a pretty thick caramel that when you spread it

on the cookie remains steady. You could replace the Dulce de Leche with Peanut butter or Nutella.
Chocolate baking callets (chips) for coating  (I would use milk-chocolate or semi-dark)
(Note: our classes are online at this time via Zoom, not in person—a link will be sent prior to the class.)
Online Class General Information:
Each registration is for one "device" (one computer, tablet, phone).  This is to ensure we don't have more people registered than the instructor is comfortable with having in a class.  Please be respectful of this guideline and purchase multiple class spots if more than one person from your household is interested in attending.

You will need a reliable Internet connection as well as a computer or device with which to access the online class.  Please arrive 10 minutes before class begins, to ensure your connection and device are ready when the class begins.  

Each class will be held using Zoom technology.  You will receive a link and a password and information on how to log on,  prior to the class.  You will be able to view and ask questions during the class.
General Age Policy:
All classes are for adults (18+) unless otherwise noted.
Class Minimums:
Be aware we may cancel 5 days before class date if a minimum number of registrations not reached. We work to balance teachers' need to plan for a class with students' busy schedules -- not an easy task. Please register as early as possible!