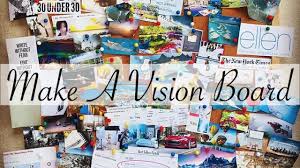 Back by popular demand!  One of our best classes of 2020 is now happening in 2021.  Don't miss this.
Envision your best year yet! It's time to leave 2020 behind, thank goodness. Be intentional and get the most out of your time and energy!  Join local professional coach Jen Bertsch for a mini-vision board workshop.  Explore your hopes and dreams.  Create an artistic visual plan that will ensure you accomplish what you hope to this year, and with inspiration for the future.
This class is offered as a benefit to support the Marine Mills Folk School!  The entire class fee of $20 will be donated to support our mission of creating connections.  We are so appreciative of Jen for her generous support.
Here's what students had to say last January, about their vision board class:
"I had time to reflect, imagine and create a physical recording of my vision and hope for the year"
"Very welcoming, Jen is great!"  "The class more than exceeded my expectations!"
Schedule for the day:
9-9:45 Welcome and Envision Your Life!
15 min break
10:00-11:00 Breakout work session
30 minute break
11:30-12:30 Breakout work session
30 minute break
1-2:00 Vision board tour and Ask The Coach Q & A, Wrap Up
Want more information about the class?  Jen invites you to check out her free download with class details:
Free download
"The Moxy Guide: An Annual Wrap & Re-boot"
Students need to have the following to fully participate in the class:
Magazines to cut up for vision board
Glue Stick
Tag board
Online Class General Information:
Each class will be held using Zoom technology.  You will receive a link and a password and information on how to log on,  prior to the class.  You will be able to view and ask questions during the class.  There will also be break out sessions via Zoom, within the class

Each registration is for one "device" (one computer, tablet, phone).  This is to ensure we don't have more people registered than the instructor is comfortable with having in a class.  Please be respectful of this guideline and purchase multiple class spots if more than one person from your household is interested in attending

You will need a reliable Internet connection as well as a computer or device with which to access the online class.  Please arrive 10 minutes before class begins, to ensure your connection and device are ready when the class begins  
General Age Policy:
All classes are for adults (18+) unless otherwise noted.
Class Minimums:
Be aware we may cancel 5 days before class date if a minimum number of registrations not reached. We work to balance teachers' need to plan for a class with students' busy schedules -- not an easy task. Please register as early as possible!