CANCELLED Intro to Tai Chi (In-Person)
Details
Date & Time: August 8, 2021 @ 10:00 am - 12:15 pm
|
Recurring Event
(See all)
One event on August 15, 2021 at 10:00 am
Class Fee: $60.00
Class fee includes cost of material for this class, if provided.
Skill Level: Beginner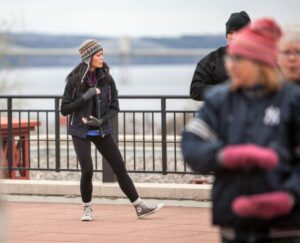 This is a two session class on Sunday – 8-8-21 and 8-15-21.
T'ai Chi is a holistic practice that has been gaining popularity in recent years with many studies tying this practice to improved health, wellness as well as longevity.
Evidence-based studies have shown that the health and wellness benefits of T'ai Chi practice may include increased bone density, lowered blood pressure, increased physical strength and balance, increased immune function, decreased anxiety and depression as well as decreased inflammation. 
Join Aimee Van Ostrand, experienced teacher and practitioner for this  2-part class. 
We will start with a few tai chi warm up exercises and learn basic tai chi principles.
The first class covers the first half of the form and the second class covers the second half of the form.
The class moves along quickly and by the end of the second class, you will have the basic movements of the complete Yang Style, 24-Form.
If interested, you will be able to easily join in one of Aimee's 'Tai Chi Meditation' or 'Tai Chi by the River' group practices to further refine your form.
General Age Policy:
All classes are for adults (18+) unless otherwise noted.
Class Minimums:
Be aware we may cancel 5 days before class date if a minimum number of registrations not reached. We work to balance teachers' need to plan for a class with students' busy schedules -- not an easy task. Please register as early as possible!