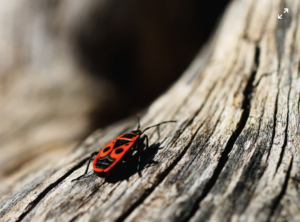 We're all thrilled to escape from the northland's bleak winter and spend time taking care of our gardens and containers.  What is your favorite?  Flower garden or vegetable?  The plot in your backyard or those spectacular container gardens?
But what happens when you find bugs in your garden?  Old school was certainly that as soon as you see bugs, do whatever is needed to get rid of them.  And for some critters, you should do just that.  But some of those bugs are handy to have around.  Do you want to know what insects you should keep and what bugs need to go?
Our instructor Wendy Doyle is just the expert you want to spend some time with, to improve your gardening technique and improve your bug knowledge!  In this class, Wendy will review many of the garden pests you may find in Minnesota.  She will share with you how to get rid of the bad bugs and how to embrace the good.
Come with your questions and even samples of the bugs you are wondering about.  We'll all learn from each other and from Wendy as we learn to approach bugs in a more nuanced manner, figuring out the good, the bad and the what next for taking care of our gardens.
General Age Policy:
All classes are for adults (18+) unless otherwise noted.
Class Minimums:
Be aware we may cancel 5 days before class date if a minimum number of registrations not reached. We work to balance teachers' need to plan for a class with students' busy schedules -- not an easy task. Please register as early as possible!