This class is designed for beginner smart phone filmmakers. Learn simple techniques to improve the quality of your cell phone videos.
These days, creating a lasting memory can be as easy as pulling a cell phone out of your pocket. Using the video recording function on your cell phones, it has never been easier to make great home movies right in your own backyard. And, by learning a few simple filmmaking tricks like choosing camera angles and frame sizing, and how to utilize natural light, you can learn how to make the most of those captured memories.

This online, 90-minute course will offer hands-on instruction on how to create your own cell phone video utilizing natural light. 
This is Part 1 of a 2-part series on filmmaking using a cell phone. This class will teach you how to take the videos for all types of video content: educational films, vlogs, short films, documentaries, you tube videos, and other videos. 
Part 2 of this series is a separate class and will focus on "post production" or what to do with the video footage now that you have it.
Using iMovie, you will be taught the basic editing skills and techniques. We will further discuss how to upload a video to the internet and share the link with your friends.
This class is scheduled for Saturday, November 7 at 1:00 to 2:30!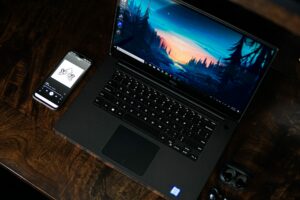 Online Class Specific Information:
It is helpful if participants have access to a smart phone during the class period, separate from the device that the class is being viewed on. This will allow the participants to actively work with their phone functions while discussing them.
Online Class General Information:
Each registration is for one "device" (one computer, tablet, phone). This is to ensure we don't have more students registered than the instructor is comfortable with having in a class.  Please be respectful of this guideline and purchase multiple class spots if more than one person from your household is interested in attending.
You will need a reliable Internet connection as well as a computer or device with which to access the online class. Please arrive 10 minutes before class begins, to ensure your connection and device are ready when the class begins.
If the class lists 'Materials Needed', you will want to purchase those materials and have them available as well
Each class will be held using Zoom technology. You will receive a link and a password and information on how to log on,  prior to the class.  You will be able to view and ask questions during the class.
General Age Policy:
All classes are for adults (18+) unless otherwise noted.
Class Minimums:
Be aware we may cancel 5 days before class date if a minimum number of registrations not reached. We work to balance teachers' need to plan for a class with students' busy schedules -- not an easy task. Please register as early as possible!