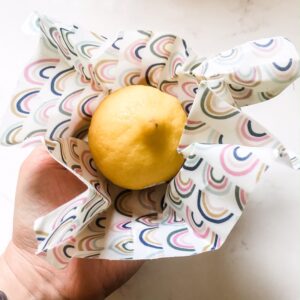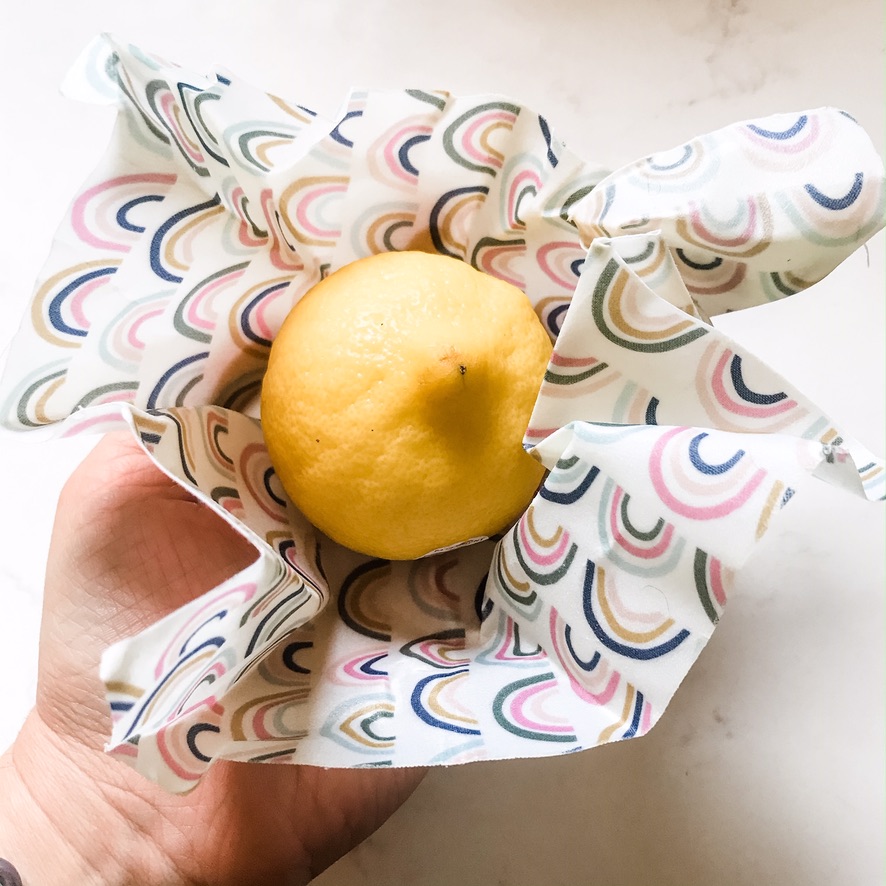 Join Cara Corey for this online Beeswax Food Wrap class on Saturday, October 24th!
Why make your own food wrap?  Beeswax food wrap is made from materials you can feel good about!  Another advantage? It's reusable! Once you're done with your wrap, just wash it with gentle soap and cool water (hot water can melt it), then let it air-dry to use it again.  Beeswax fabric lasts a long time and when it's time to switch out to a new one,  you can cut the old into strips to compost it — or use it as a fire-starter!
Join instructor Cara Corey in her mission to save money and reduce plastic waste by making your own natural reusable food wraps with fabric and melted beeswax. They will be sent to you a week before the class. You will be learning to cut them into different shapes, before melting on the beeswax mixture. You can size them for bowl covers, sandwich wraps and other useful shapes. Add button closures if you like. You will take home at least 4 finished wraps.
Class Specific Requirements: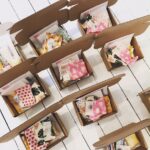 The cost of this online class includes a material fee of $15.00.  Materials will be mailed to each student by the instructor.
Class registrations will be closed as of Friday, October 16 to allow time for class supplies to be mailed to each registered student.
Online Class General Information:
Each registration is for one "device" (one computer, tablet, phone). This is to ensure we don't have more students registered than the instructor is comfortable with having in a class.  Please be respectful of this guideline and purchase multiple class spots if more than one person from your household is interested in attending.
You will need a reliable Internet connection as well as a computer or device with which to access the online class. Please arrive 10 minutes before class begins, to ensure your connection and device are ready when the class begins.
If the class lists 'Materials Needed', you will want to purchase those materials and have them available as well
Each class will be held using Zoom technology. You will receive a link and a password and information on how to log on,  prior to the class.  You will be able to view and ask questions during the class.
General Age Policy:
All classes are for adults (18+) unless otherwise noted.
Class Minimums:
Be aware we may cancel 5 days before class date if a minimum number of registrations not reached. We work to balance teachers' need to plan for a class with students' busy schedules -- not an easy task. Please register as early as possible!