Sami-Inspired Bracelet, In-Person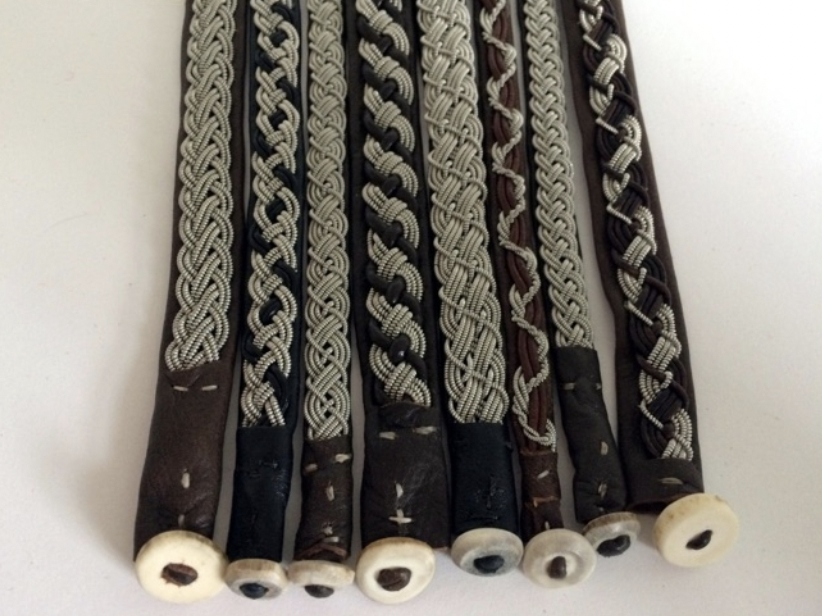 Instructor
Katherine Buenger
Date & Time:   October 8, 2022 @ 10:00 am - 2:00 pm
Class Fee:   $70
Class fee includes cost of material for this class, if provided.
Skill Level:   No Experience Needed
Come make a Sami-Inspired Bracelet!  Great gift to yourself or others or both!
These bracelets are based on the designs of the Sami people, who are the native people from the far northern parts of Norway, Sweden, Finland, and Russia.
The bracelets are constructed with traditional materials including reindeer leather, tin thread (4% silver), and reindeer antler buttons.
Students will learn to make a four strand braid using tin thread, and then they will hand sew their piece to reindeer leather.
Students should bring:  Small sharp scissors and reading glasses if needed.
Location Details
Marine Mills Folk School
Cost Details
Tuition: $35
Material Fee: $30.00
Total: $65.00
NOTE: Be aware we may cancel class if a minimum number of registrations is not reached. We work to balance teachers' need to plan for a class with students' busy schedules — not an easy task. Please register as early as possible!