Build a Wooden Paddle September Session 2 (In-Person)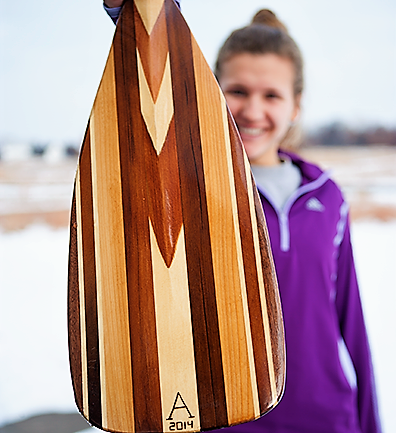 Instructor: Kevin Nyenhuis

Date & Time: Friday, September 23 - 6:00pm to 9:00 pm
Saturday, September 24 - 2:30pm to 5:30pm
Sunday, September 25 - 2:30pm to 5:30pm

Total Cost: $250.00
Skill Level: Beginner
NOTE: Be aware we may cancel this class if a minimum number of registrations is not reached.
Build your own bent shaft canoe paddle. Students will learn about wood selection and grains, use of hand tools and skill saw, paddle design and considerations, and paddle sizing.  Each student will leave with a completed bent shaft paddle ready for varnishing.
This class will take place over 3 days for a total of 9 hours:
Friday 9/23  – 6:00pm to 9:00pm
Saturday 9/24 – 2:30pm to 5:30pm
Sunday 9/25– 2:30pm to 5:30pm
Note: this series is September, 'Session 2', it takes place on the same weekend as 'Session 1', but at different times on Friday, Saturday and Sunday.  Please make sure you are registering for the session that you want!
Space is extremely limited, so register early!  Only 4 participants per class.
Want to share this experience with a younger friend or relative?  Students 14 years old and older are welcome to join this class, with each participant working on their own paddle. Students aged 14-18 must be accompanied by an adult.  Each student must register separately and pay the class fee.  Also, please note our class fee paid at registration now includes both the material fee of $75 and the instructor fee.
Students to wear clothing that can get permanently stained/damaged.
Location
Marine on St. Croix, private location to be emailed to students prior to class. This class will take place in a workshop with doors open to the outside, N-95 masks for dust protection will be supplied and required at all times.
Cost Details
Tuition: $175
Material Fee: $75