Basic Bike Maintenance Skills (In-Person, Intergenerational)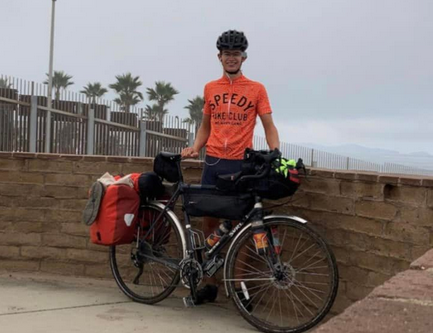 Instructor: Max Smitten, Gayle Knutson
Date & Time:   August 6, 2022 @ 1:00pm - 2:30pm
Total Cost:  $20
Skill Level:   No Experience Needed
NOTE:   Be aware we may cancel class if a minimum number of registrations is not reached. We work to balance teachers' need to plan for a class with students' busy schedules — not an easy task. Please register as early as possible!
Don't let a flat tire ruin your trip! Whether your next bike ride is to the ice cream shop or across the state, this class will prepare you for any simple maintenance that might be needed. Join local bike adventurers Max Smitten and Gayle Knutson and learn how to remove, patch and change your front and back tires, put a slipped chain back on correctly, adjust your seat and brakes, and what to carry for repairs on the road. Max will demo as you learn along with your own bike. The class is 60 minutes with a 30-minute Q & A following. Bring your bike and all your questions!
This class is Intergenerational: any adult is welcome to attend solo, or bring a young friend on one registration and work together on one bike. If working together as a team, register as the adult and pay for one registration, enter the youth's name and age in the 'note' section as you complete your registration. Every child must be accompanied by an adult.
Students to bring:
- Bike
And also bring if already own (optional):
 - Tire Levers
- Pump
- Multi-tool (Allen Wrench)
- Patch Kit
Location Details
Marine Mills Folk School
Cost Details
Tuition: $20
Materials Fee: None