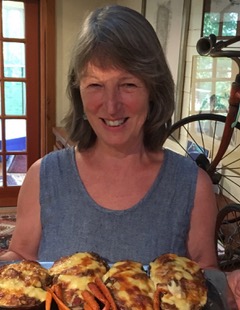 Lori Powell Gordon became a cook, writer, and storyteller by a series of accidents that involved six hungry men, a political protest, and a personal philosophy of "Why Not?".
She has worked as a photo food stylist, recipe developer, newspaper columnist, author, producer and performer of shows such as "I Love the Way You Talk to Chickens."
Her most recent book is Dare to be Adequate: Passable Stories, Decent Recipe and Well-Meaning Advice.
She especially loves working with people who failed miserably in Home Ec. as well as those who took shop.