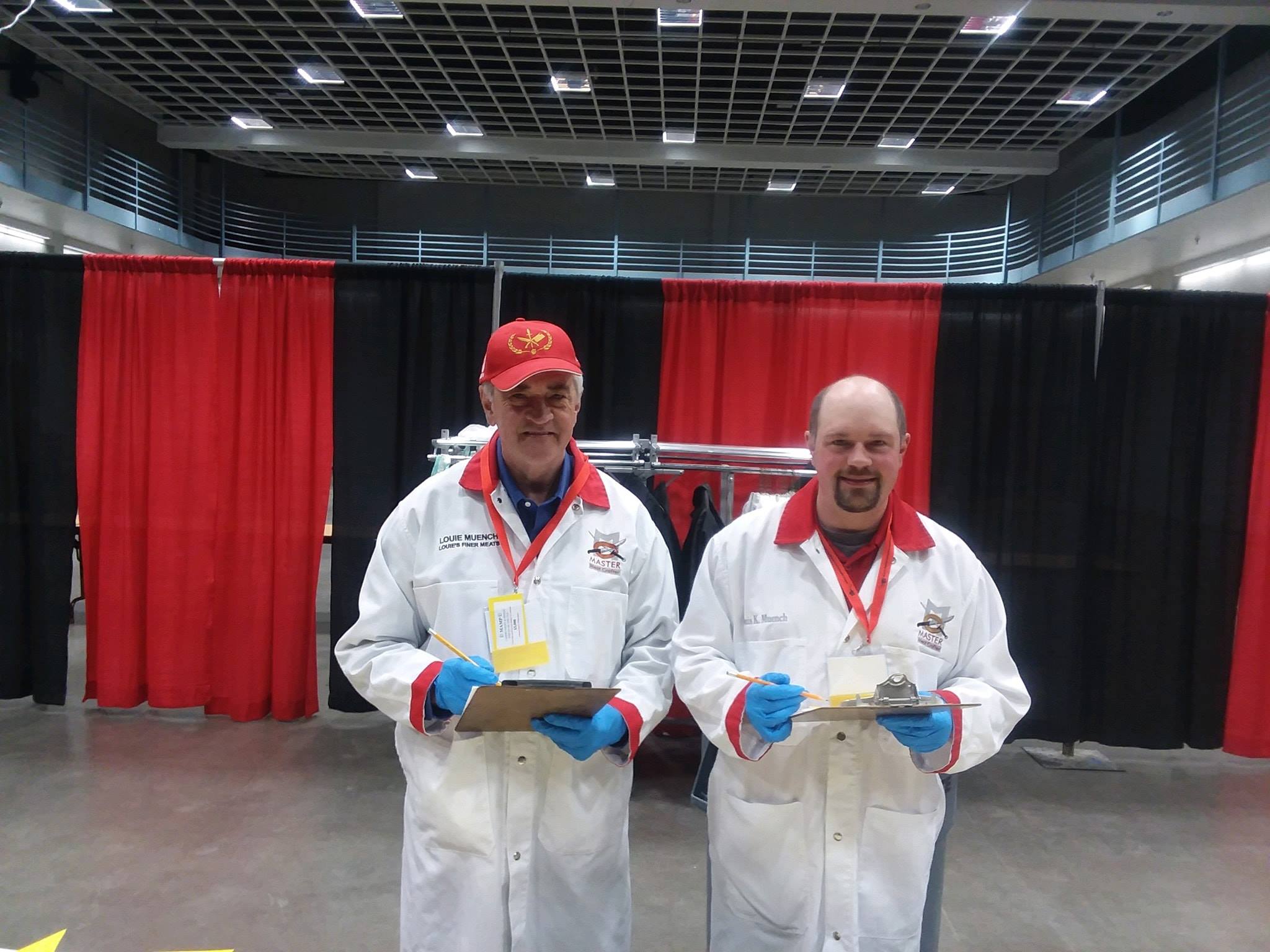 Louie's Finer Meats in Cumberland, WI, is celebrating its 51st year this year! Louis E. Muench (Louie), President, has been there since day one. He is a graduate of Cumberland High School, of SW Wisconsin Vo-Tech's All-around Butcher Program, and of UW-River Falls with a double major in Food Science and Biology.
Louie Muench is past president of the Wisconsin Association of Meat Processors and the American Association of Meat Processors. Louie and his wife Barb have three children, one of whom will be co-teaching this class!
Louis K. Muench, (Louis) also graduated from Cumberland High School and UW River Falls where he majored in Food Science. Louis also earned his Master's in Meat Science from South Dakota State University. Louis has 3 children and is married to wife Ashley.
Louie and Louis are both very active in the community, serving on the board of directors and offices in various scouting organizations, several community organizations, and church. Both men have worked with numerous seminars, classes, and workshops in their profession, and have judged at Minnesota, South Dakota, Illinois, and Indiana sausage, ham, and bacon competitions. Louie judged at the international sausage competition in Frankfurt, Germany in 2019. Both men enjoy cross-country skiing, hunting, and fishing in any spare time.