Learn Shibori Dyeing (In-Person)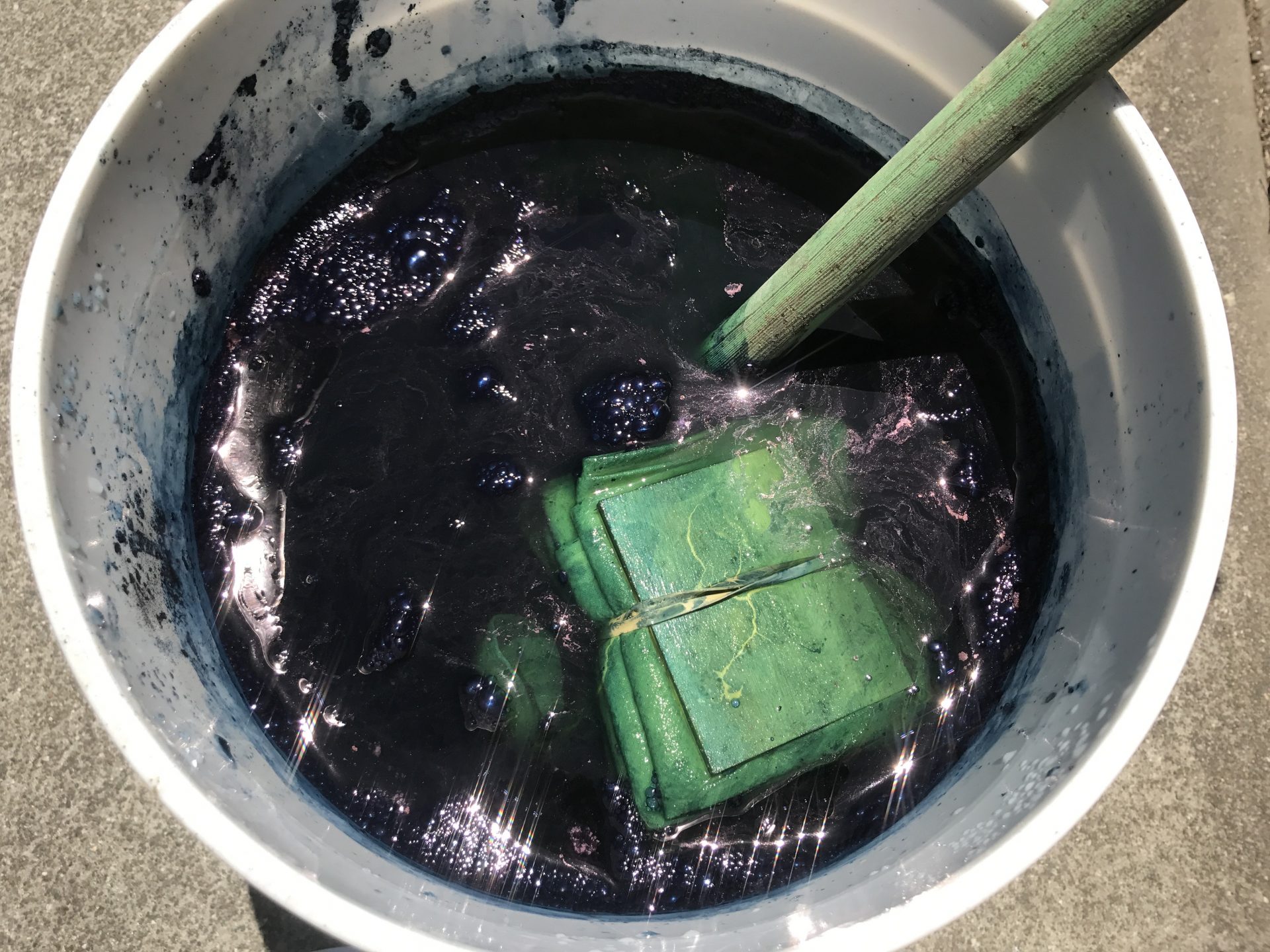 Instructor:  Cara Corey
Date & Time:   June 18, 2022 @ 10:00 am - 12:00 pm
Total Cost:  $65.00
Skill Level:   No Experience Needed
NOTE:   Be aware we may cancel class if a minimum number of registrations is not reached. We work to balance teachers' need to plan for a class with students' busy schedules — not an easy task. Please register as early as possible!
One of the earliest written descriptions of shibori dates to 238 CE! Shibori is an ancient Japanese dyeing technique that involves folding, twisting or bunching cloth and then binding it to create incredible patterns.
You will learn a variety of Shibori folding techniques to create brilliant patterns with indigo-dyed textiles.  Wood boards, clips, rubber bands and other items will help create the various patterns that develop as the fabric hits the air.
Each student will receive a scarf and two tea towels to dye. You can also bring additional white items to dye if you like. Small items like baby onesies and socks work best. You will be amazed at all the incredible patterns you can create!
*We will wear gloves, but be sure to dress in clothing that can get blue dye on it.
Please bring water/snacks and lunch if needed, as there are no food facilities at the school.
Cost Details
Tuition:   $50.00
Material Fee:   $15.00