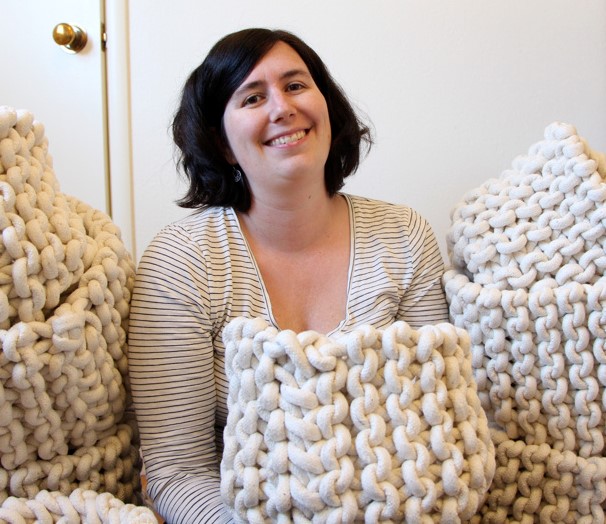 I started my career as a features writer for newspapers and magazines, but eventually realized I wanted to invest my time in my lifelong passion for crafting. I sold everything from candles and recycled crafts to vintage kitchenware before finding my way to my true love, knitting and crochet. I have always been inspired by my crafty and thrifty grandmother, Mary Marie Mason, who taught me how important it was to take time out to make something with your hands.    More fun facts: I grew up in Kansas, then lived in Des Moines, Boulder, and the Bay Area before moving to the Twin Cities with my husband, Mike. We also share our home/studio with our daughter Harper, son Max, and dog, Reggie. If you're interested in my non-knitting life, follow my personal Instagram @caracorey
I gravitate toward simple and modern designs. I love watching rows become blocks become finished pieces, the quicker the better. I guess it was inevitable that I would find my way to oversized knitting patterns and unorthodox materials. Who says you can only knit with yarn?
I'm working on new designs all the time. You can purchase patterns for oversized knits at my shop, Cara Corey Designs.