Writing Workshop: Outside my Window - A New Look (Online)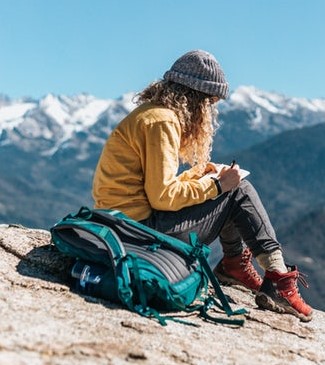 Instructor:  Marge Barrett
Date & Time:   February 19, 2022 @ 10:00 am - 1:00 pm
Total Cost: $47
Skill Level:   No Experience Needed
NOTE: Be aware we may cancel class if a minimum number of registrations is not reached. We work to balance teachers' need to plan for a class with students' busy schedules — not an easy task. Please register as early as possible!
Marge Barrett is back to help our writing community begin the new year with reflections on our ourselves, our writing and our world.
A breaking, bending, blending literary vision in thought and style awaits us. Join in reading works of Danez Smith, Claudia Rankine, Anne Carson, Maggie Nelson, Tommy Orange, Ocean Vuong, contemporary voices with compelling stories written in a hybrid form of poetry and prose.
In this workshop, we'll discuss pieces from these writers to see what they teach us about ourselves and our world. By writing and workshopping response pieces, we'll also learn from these mentors how to enhance our own writing of essays, poems, and stories.
It will be a "window-moment," described by Jane Hirshfield in Ten Windows: "Encountering such a moment, the reader breathes in some new infusion, as steeply perceptible as any physical window's increase of light, scent, sound, or air. The gesture is one of lifting, unlatching, releasing; mind and attention swing open to new-peeled vistas." Come join in the moment.
Students to bring: Paper and Pen
Instructor to bring (other than kit/materials for sale): Marge will provide a link to readings that will need to be sent out ahead of time.
Note: This class will be online via Zoom, not in person—a link will be sent prior to the class.
Online Class General Information:
Each registration is for one "device" (one computer, tablet, phone).  This is to ensure we don't have more people registered than the instructor is comfortable with having in a class.  Please be respectful of this guideline and purchase multiple class spots if more than one person from your household is interested in attending.
You will need a reliable Internet connection as well as a computer or device with which to access the online class.  Please arrive 10 minutes before class begins, to ensure your connection and device are ready when the class begins.
Each class will be held using Zoom technology.  You will receive a link and a password and information on how to log on,  prior to the class.  You will be able to view and ask questions during the class.
Cost Details
Tuition: $47