Scandinavian Spoon Carving From Start to Finish Weekend! (In-Person)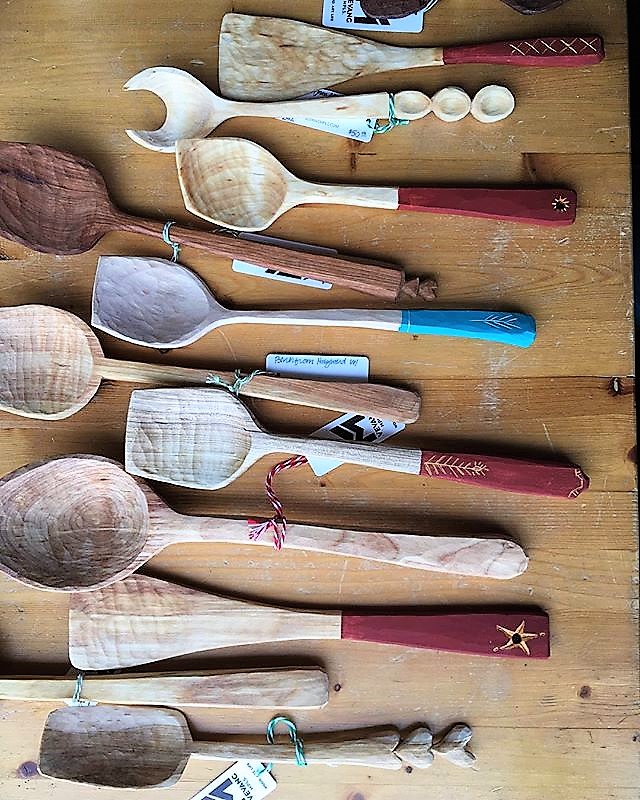 Instructor: Erik Vevang

Date & Time: Saturday, February 19, 9:00 am to 4:00 pm & Sunday, February 20, 9:00 am to 4:00 pm
Total Cost: $275.00
Skill Level: Beginner
NOTE: Be aware we may cancel this class if a minimum number of registrations is not reached.
This workshop is scheduled for Saturday, February 19 and Sunday, February 20, 9-4pm.
Here is a two-day workshop to learn how to carve a spoon from start to finish.  Or if you've taken our 'Intro to Spoon Carving Class' and want to learn more, this is the class for you.
This workshop covers all aspects of spoon carving, from splitting and axing, to spoon design, carving techniques, knife grips, safety and finishing cuts.
Suitable for all levels of experience, including beginners. Class will go from 9:00am-4:00pm each day, with an hour break for lunch. Please bring your own lunch.
Erik Vevang is the perfect guide for this in-depth carving workshop.  His supportive approach has been appreciated by our students, who give consistently rave reviews. His skills and spoons are known throughout the Twin Cities, at this two-day workshop he'll share his enthusiasm and skills.  You'll have the opportunity to delve into all things spoon carving with this wonderful artist as you share the learning and fun with a small group of interested students.
All tools, and wood will be provided for class, however feel free to bring along wood you would like to work with, any previous spoons you have carved and any tools you own. Class size is limited to four students. Please wear comfy clothes that can get full of wood chips.
Please bring water/snacks, as there are no food facilities at the school.
Cost Detail
Tuition: $200
Material Fee: $75