Geology of the St. Croix Valley (Online)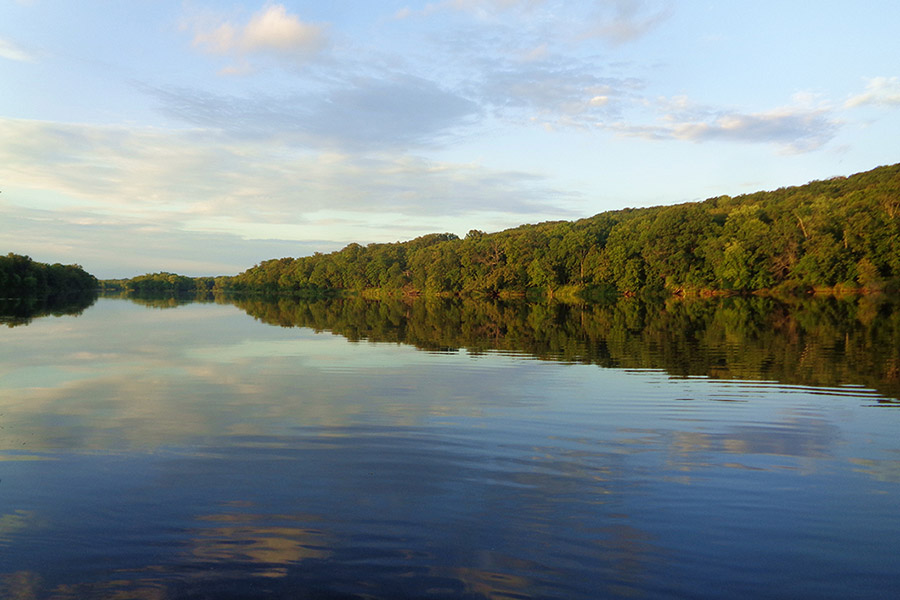 Instructor:  Jim Miller
Date & Time:   Thursday, February 10, 2022 - 6:30pm to 8:00pm
Total Cost: $30
Skill Level:   No Experience Needed
NOTE: Be aware we may cancel class if a minimum number of registrations is not reached. We work to balance teachers' need to plan for a class with students' busy schedules — not an easy task. Please register as early as possible!
Calling all Geology, rock and history afficionados!
This webinar will feature a Powerpoint presentation that illustrates and describes the story of how the St. Croix River Valley geologically evolved - a story the spans over one billion years of Earth history and involved three distinctive and dramatic events.   The story starts with an intense period of volcanic activity related to a failed attempt of North America to break apart about 1.1 billion years ago.  The next geologic event occurred about 500 million years ago when shallow tropical seas teeming with early marine life inundated the interior of North America and deposited flat-lying sedimentary rocks atop the older volcanic rocks. The last geologic chapter is related to the repeated advance and retreat of mile-thick continental glaciers over the past two million years.
Note: This class will be online via Zoom, not in person—a link will be sent prior to the class.
Online Class General Information:
Each registration is for one "device" (one computer, tablet, phone).  This is to ensure we don't have more people registered than the instructor is comfortable with having in a class.  Please be respectful of this guideline and purchase multiple class spots if more than one person from your household is interested in attending.
You will need a reliable Internet connection as well as a computer or device with which to access the online class.  Please arrive 10 minutes before class begins, to ensure your connection and device are ready when the class begins.
Each class will be held using Zoom technology.  You will receive a link and a password and information on how to log on,  prior to the class.  You will be able to view and ask questions during the class.
Cost Details
Tuition:  $30