Make Your Own Elderberry Syrup (In-Person)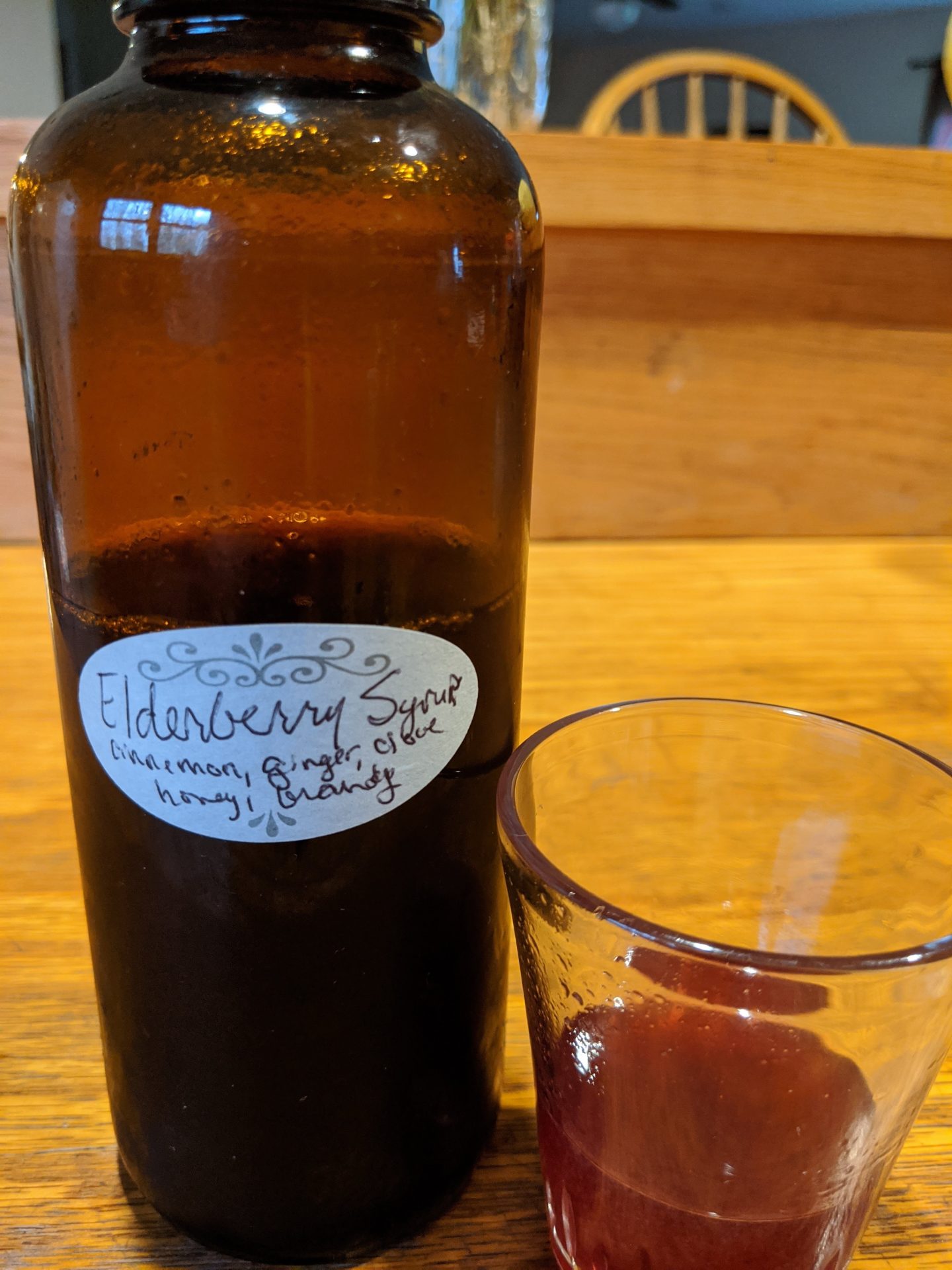 Instructor: Heather Mashuga

Date & Time: January 29, 2022  11:00am to 1:00pm
Total Cost: $50.00
Skill Level: Beginner
NOTE: Be aware we may cancel this class if a minimum number of registrations is not reached.
Elderberry Syrup is one of the most esteemed cold and flu remedies in herbal medicine!
Elderberries are known for their fabulous immune-enhancing properties. They are antiviral and have been known to reduce the duration of flu symptoms to mere days. They are also excellent at clearing mucus from the sinuses and reducing inflammation in the respiratory system.  Elderberries are a rich source of vitamins A and E, which are crucial in helping your body maintain optimal health.  The bioflavonoids in elderberry syrup boast the body's immune system.
This class will help keep you and your family healthy by learning how to make elderberry syrup.
Students will learn to make their own Elderberry Syrup and will be able to leave class with their own supply.  This is a family friendly class and children 12 and under are welcome to attend with a paid adult at no extra class fee.
Please bring water/snacks, as there are no food facilities at the school.
Cost Detail
Tuition: $50