Make an Heirloom Bear (In-Person)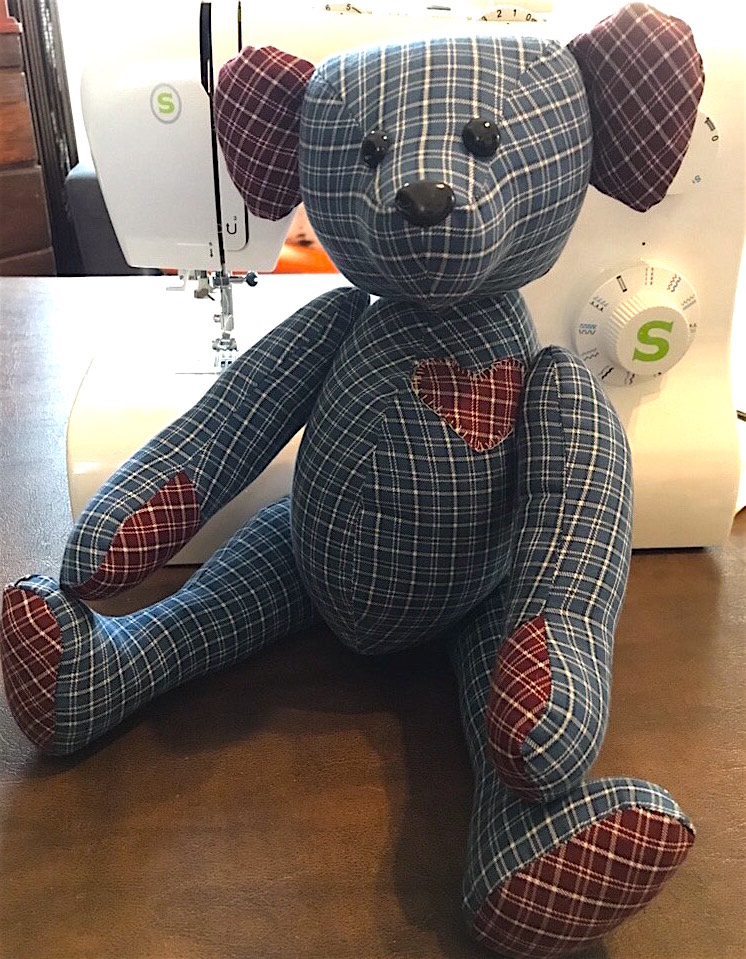 Instructor:  Laurelei Creuzer

Date & Time:  January 15, 2022 - 9:00 am to 3:00 pm
Total Cost:  $90.00
Skill Level:  Beginner
NOTE: Be aware we may cancel this class if a minimum number of registrations is not reached.
Heirloom bears -- a symbol of love, safety and comfort -- are bears made lovingly for a specific person or occasion. This class will teach you to create a fully jointed bear that can sit, turn its head, and move its arms. Several size bear patterns will be available from 12" to 18" and patterns for basic clothing will be shared.
The class is not designed to create the clothing; the bear takes 5-6 hours for beginners.
Heirloom bears will be taught in small classes to ensure maximum assistance. Patterns, written directions, stuffing, eyes, noses, joints for head and limbs, and paw pad fabrics will be provided.
These heirloom bears are made under the gentle guidance of our bear expert, Laurelei Creuzer.
Please bring your own sewing machine and bobbins and join us for a day of creating the most magical bear you have ever seen.
Students to bring:
Sewing machine you are familiar with and bobbins
Good pair of fabric shears
Straight pins
Thread
½ yard of Healthy fur (no brittle backing) or faux fur if you are an experienced sewer OR
½ yard wool suiting, corduroy or other woven fabric (NO stretch fabrics like fleece, inits, old t-shirts)
Please bring water/snacks, as there are no food facilities at the school.
Cost Detail
Tuition: $75
Material Fee: $15