Beginning Crop Art (In-Person)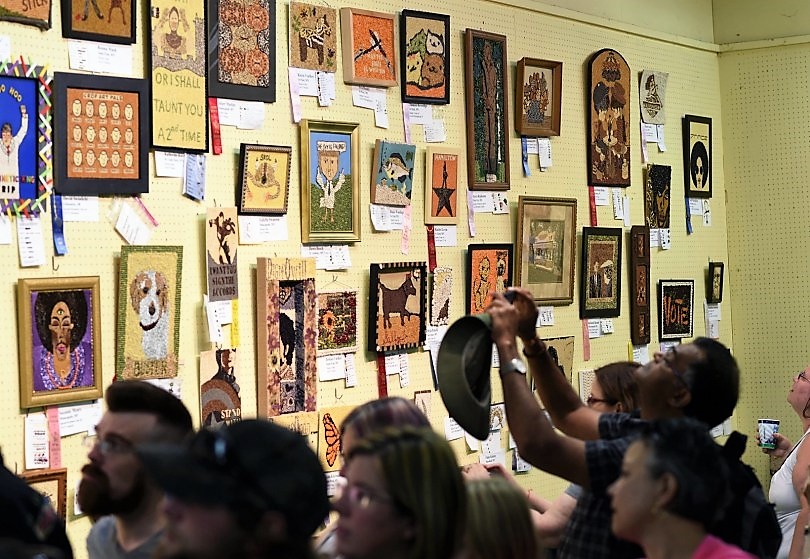 Instructor:  Liz Schreiber

Date & Time: January 22, 2022 - 9:00 am to 12:00 pm
Total Cost: $80.00
Skill Level: Beginner
NOTE: Be aware we may cancel this class if a minimum number of registrations is not reached.
Is Crop Art the first exhibit you race to at the Minnesota State Fair every year?  Then this is the class for you!  Typically incorporating a variety of seeds, grains and other natural materials, crop art has been described as the 'collision of art and agriculture'.  Is crop art 'kitsch' or 'art' or somewhere in between?  You decide, as you join the fun and create your own design.  Did you know the Minnesota State Fair is the only state fair with a crop art exhibit?  This could be the start of a new direction in art for our participants!
Students will learn the basics of crop art, including what seeds to use and how to get them, how to transfer an image, and how to attach and adhere the seeds to pre-primed panels.  In addition, students will learn the history of Crop Art at the Minnesota Fair and how you can enter a piece at the Fair!  Students will leave with a 10 X10 inch item of crop art they've created (and the material to finish the piece if time does not allow), a seed legend, and the knowledge to create their own crop art masterpieces.
Children aged 12 and above are invited to join the class but must register separately and must be accompanied by a paying adult for the entire class.
Students to bring: eye glasses if needed for close work.
Cost Details
Tuition: $60
Material Fee: $20