The Last Thing – Autumn Poems
These poems about Autumn are so beautiful, even those of us who are not poetry fans will love them. Thanks, Juli! Do you have a favorite poem about the season? If so, please share and we'll include for everyone to enjoy.
— Richard Wilbur
One wading a Fall meadow finds on all sides
The Queen Anne's Lace lying like lilies
On water; it glides
So from the walker, it turns
Dry grass to a lake, as the slightest shade of you
Valleys my mind in fabulous blue Lucernes.
The beautiful changes as a forest is changed
By a chameleon's tuning his skin to it;
As a mantis, arranged
On a green leaf, grows
Into it, makes the leaf leafier, and proves
Any greenness is deeper than anyone knows.
Your hands hold roses always in a way that says
They are not only yours; the beautiful changes
In such kind ways,
Wishing ever to sunder
Things and things' selves for a second finding, to lose
For a moment all that it touches back to wonder.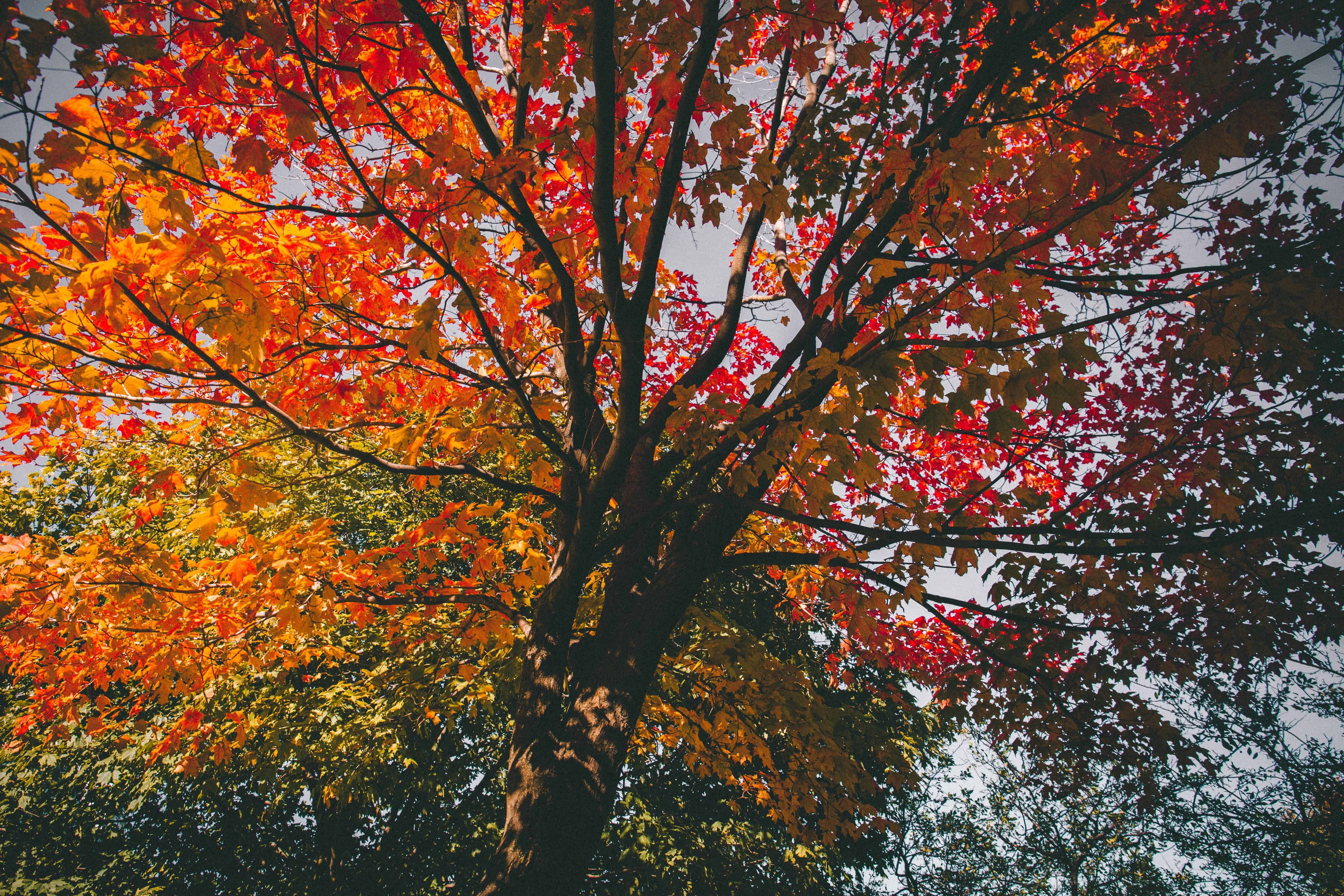 Photo Credit: Fineas Anton at unsplash.com


Sonnet 73: That time of year thou mayst in me behold
  — William Shakespeare

That time of year thou mayst in me behold
When yellow leaves, or none, or few, do hang
Upon those boughs which shake against the cold,
Bare ruin'd choirs, where late the sweet birds sang.
In me thou see'st the twilight of such day
As after sunset fadeth in the west,
Which by and by black night doth take away,
Death's second self, that seals up all in rest.
In me thou see'st the glowing of such fire
That on the ashes of his youth doth lie,
As the death-bed whereon it must expire,
Consum'd with that which it was nourish'd by.
This thou perceiv'st, which makes thy love more strong,
To love that well which thou must leave ere long.
cover photo: Timothy Eberly on Unsplash.com