Many of us are dreading the need to return indoors this fall and winter. We've found some respite from the pandemic by sitting with friends at a park or chatting with a family member while on a walk. There is a fear that the coming cold weather will increase our feelings of isolation.
Photo Credit: Allie Smith at Unsplash.com

 It's true, cold weather can make us all more sedentary, as we choose to binge watch Netflix rather than go outside for some physical activity.  To keep our communal spirits up as we continue to deal with a pandemic, we're all going to need to make the effort to check up on friends by calling or dropping a note, to invite others on a walk even if the temperature is less than ideal, or to agree to share a glass of wine while wrapped in a blanket on a neighbor's front steps. Many of us may be celebrating the lack of a commute as working remotely remains an option.  The isolation from fellow workers and friends, however, and the inability to do 'normal' things such as meeting at a coffee shop or planning a Thanksgiving get-together will be a big loss.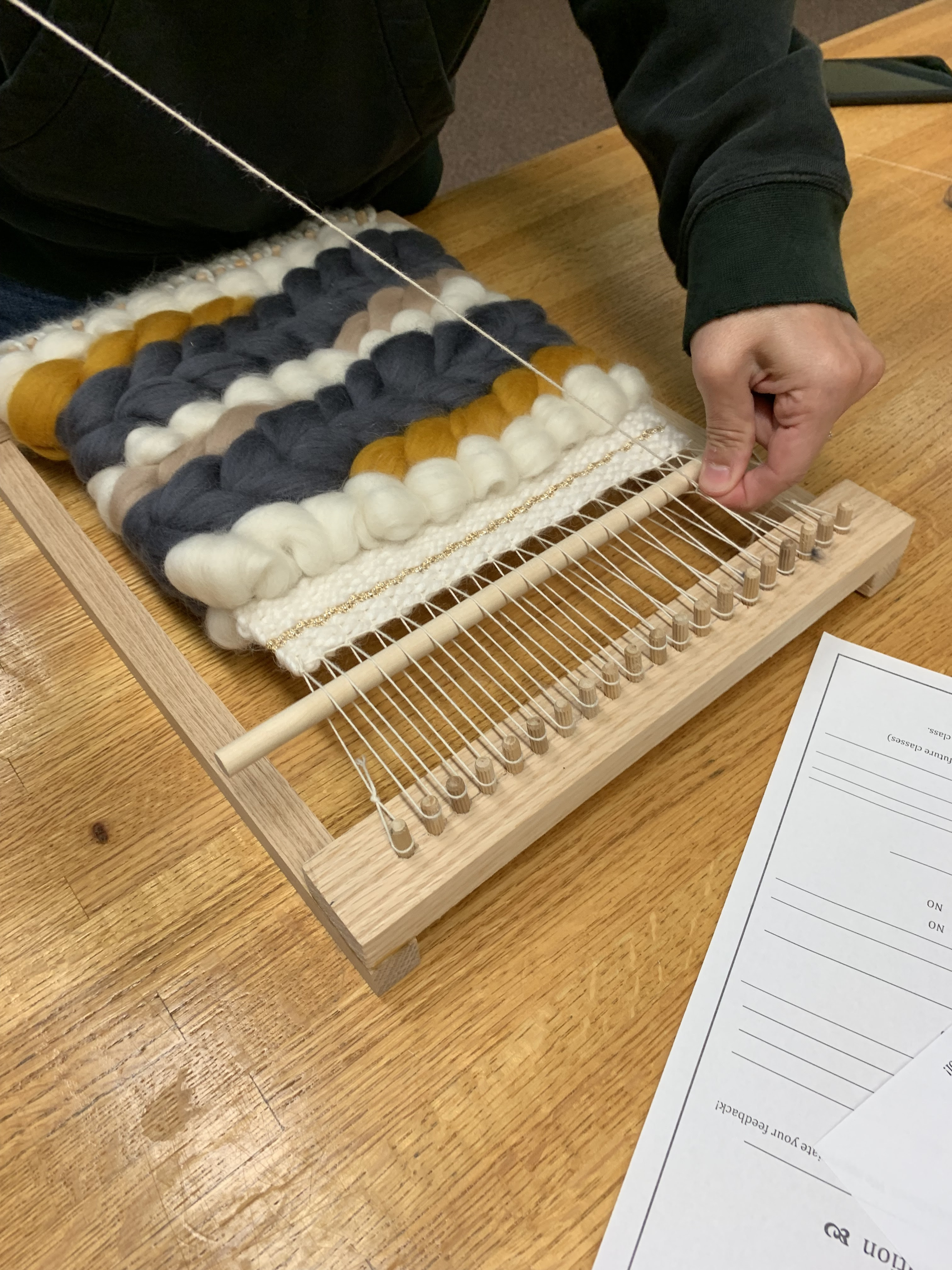 Here's another strategy to keep mentally healthy as the days get shorter and colder: return to crafting, either to improve your existing skills or learn a new craft. As a recent article noted, being creative through crafting can bring feelings of calmness and happiness. Focusing intently on a project can help the crafter temporarily stop worrying about the future or dwelling on the past. Knitting or building a birdhouse also helps people feel productive and more in control. And as another article points out, sharing your crafts can create a sense of community and connection, which we saw earlier this spring and summer, when many sewed masks for others to use.
We're going to need to remain vigilant this fall and winter, and keep doing the simple things that help us all stay safe from Covid-19: wear masks, wash hands frequently and stay socially distant.  And while MMFS is not yet able to offer in-person classes, our online classes feature traditional arts & craft instructors who will encourage you to be creative and joyful.  We think you'll find escaping into a craft will enrich your life and perhaps create a temporary respite from the pandemic. So dig out those knitting needles or paint brush or hammer and nails and get involved in a crafting project.  Even better, consider joining us at an online class.  We hope to see you soon!
Cover photo credit: Fabrice Villard on Unsplash.com