The American Medical Association together with two other large health care groups published an open letter this week confirming: re-opening steps such as allowing inside bar and restaurant use are not a return to normalcy. Many of us have accepted that we need to toss out the idea of a quick rebound from the pandemic, and instead hunker down for an indeterminate period where we take steps to keep our families and our neighbors safe.
Photo Credit: David Emrich on Unsplash.com
The letter reminded us we are not powerless in this public health crisis, that 3 simple steps are known to help slow the spread of Covid-19:
Wear face masks.
Keep social distance.
Wash hands frequently.
Most of us don't like uncertainty, and not knowing what next week will look like, much less next year, is frustrating and difficult to accept. How to combat the lack of 'fun factor' in the preventative steps we're following, and ease our stress? It's no secret – we think you should turn to working with your hands, head and heart through crafting. The calming effects of focusing on cooking or knitting or wood carving or painting will provide you with a needed distraction plus you'll end up with a loaf of bread or some book shelves or a piece of art that you can feel good about and perhaps share with others. Imagine the smell of a new dish from an unfamiliar tradition that you've wanted to try making, or the feel of a pair of jeans you gave new life to through boro stitching……now go do it!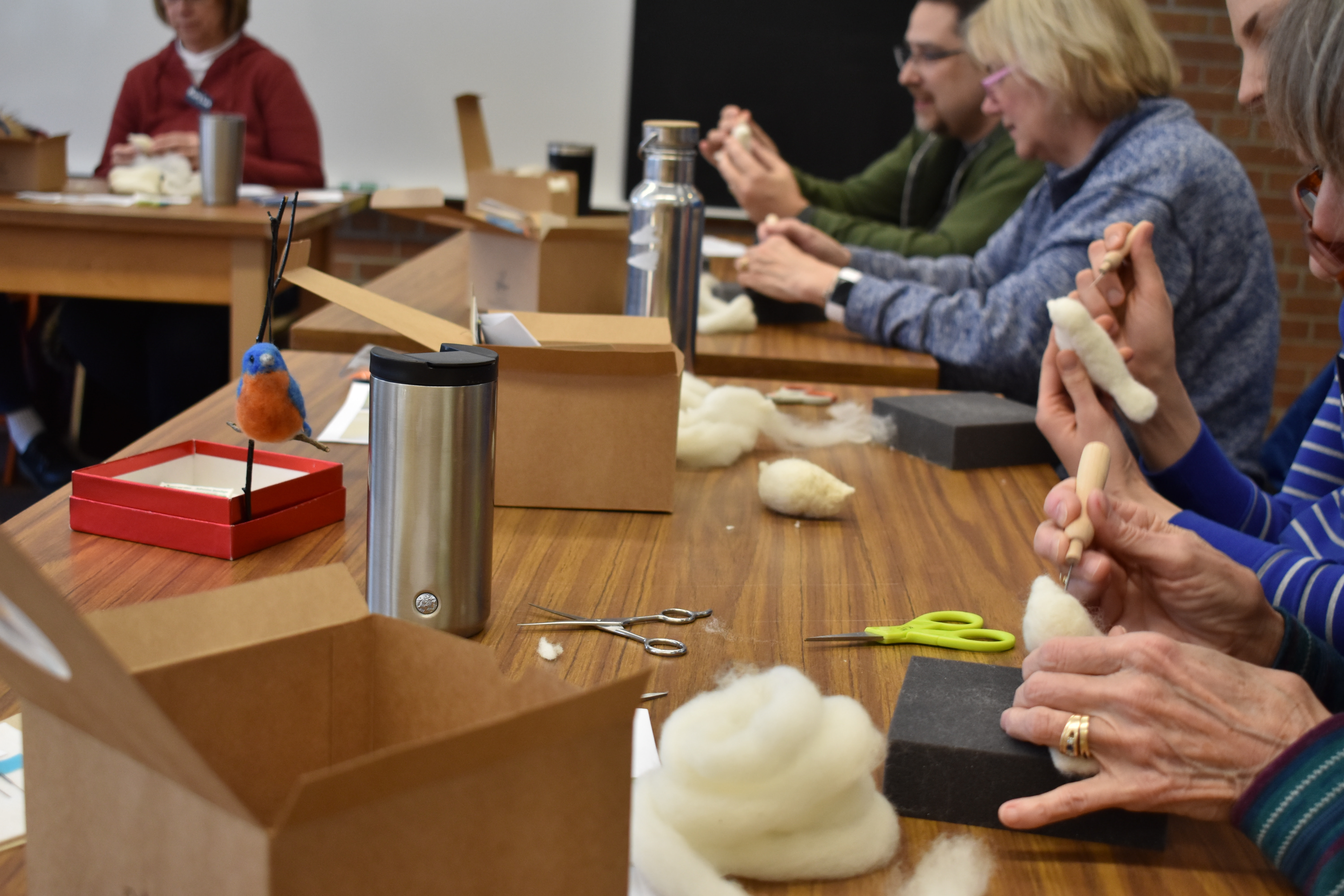 While we miss sharing the joy of crafting with all of you, we congratulate you for doing the hard work needed to slow the spread of the Covid virus. Behaving responsibly helps our friends and neighbors in the health care industry do what they are trained to do, and ultimately will help our economy and society return to normalcy while avoiding chaos. We are in this together!
cover photo credit United Nations on Unsplash.com