Meet Our Instructor: Aimee Van Ostrand
Aimee will be teaching a 2-day Introduction to Tai Chi on February 23 and the following Sunday, March 1. The original developer of Tai Chi is reported to have lived over 300 years! We're not promising you'll do the same, but we are sure you'll see how learning this martial art can help calm your thoughts and get you moving. Aimee's interest in Tai Chi came from her work as an Acupuncturist. She's found her clients benefit from the movement, as well as the meditation aspects of Tai Chi.
How were you introduced to Tai Chi? I was interested in alternative, holistic medicine and completed a 4 year masters program in Chinese medicine. I took a course on Tai Chi as part of my studies, and then pursued it further as I saw the benefits for my own health and that of my patients. Movement is critical to improving health, and I saw Tai Chi as another option to recommend, especially as not everyone is interested in Yoga.

Do you see Tai Chi as exercise, or as meditation?
People often begin it as a martial arts form, to build strength and balance. But I am always focused on the entire person I am treating, so I like Tai Chi because of its meditative benefits and also because it is something you can do for the rest of your life.

Photo Credit: Submitted by Aimee Van Ostrand
What do you hope people will get out of your class? I love teaching Tai Chi! I hope participants will come to the class with an open mind, as excited to learn as I am to teach. I hope that people will begin to understand the movements and breathing and leave wanting to learn more. The last Saturday of April is World Tai Chi Day, and for the last 4 years we've been kicking off our summer Tai Chi sessions in May, in Lowell Park in Stillwater. It would be wonderful if participants join us in Stillwater!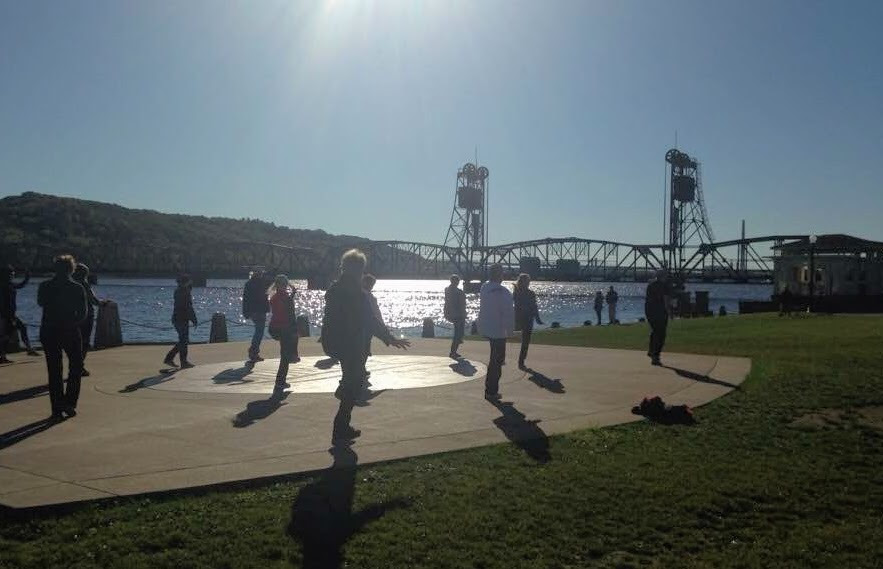 Photo Credit: Submitted by Aimee Van Ostrand
How did you learn about Marine Mills Folk School and how does it fit with your work as an Acupuncturist? I learned about this local folk school through my friend Nanc, who is a board member. I love looking at all the different classes, and wish I had more time so I could take them all! Chinese medicine has always involved working with nature, so I was especially interested in the folk school's acknowledgment of the importance of nature in our lives.

Photo Credit: Andy Holmes on Unsplash.com
Finally:
Irrationalfear: I actually am so much less fearful throughout my life, because of tai chi and my mindfulness practice. Which is a huge benefit. But having said that, I'm still not too fond of spiders!Place you'd like to visit: I am drawn to any beautiful natural place. I especially like the Sedona, Arizona area, I'm always awed by the beauty of that area
Skill you wish you had: I wish I could draw or paint.Book recommendations? Anything written by Pema Chodron. She is a Buddhist nun who encourages you be where you are, to accept your struggle. I often turn to her for a quick reference.