Today-Barn Hex Signs, Tomorrow-World Peace
This past weekend instructor Larry Underkoffler shared his knowledge of Barn Hex Signs, developed as a result of his daughter's research into their family ties to the Pennsylvania Dutch region of Pennsylvania. Our students included sisters spending time together and a mother and daughter doing the same. We love to see those heartwarming family connections in class!
The connection from past to present. Connections between artists and students. Connections between strangers who share an interest in exploring something new. Marine Mills Folk School is about providing opportunities for people to develop connections and strengthen the community. You might think it too lofty of a goal, but we're sure we can help achieve world peace through traditional arts & crafts, one small connection at a time.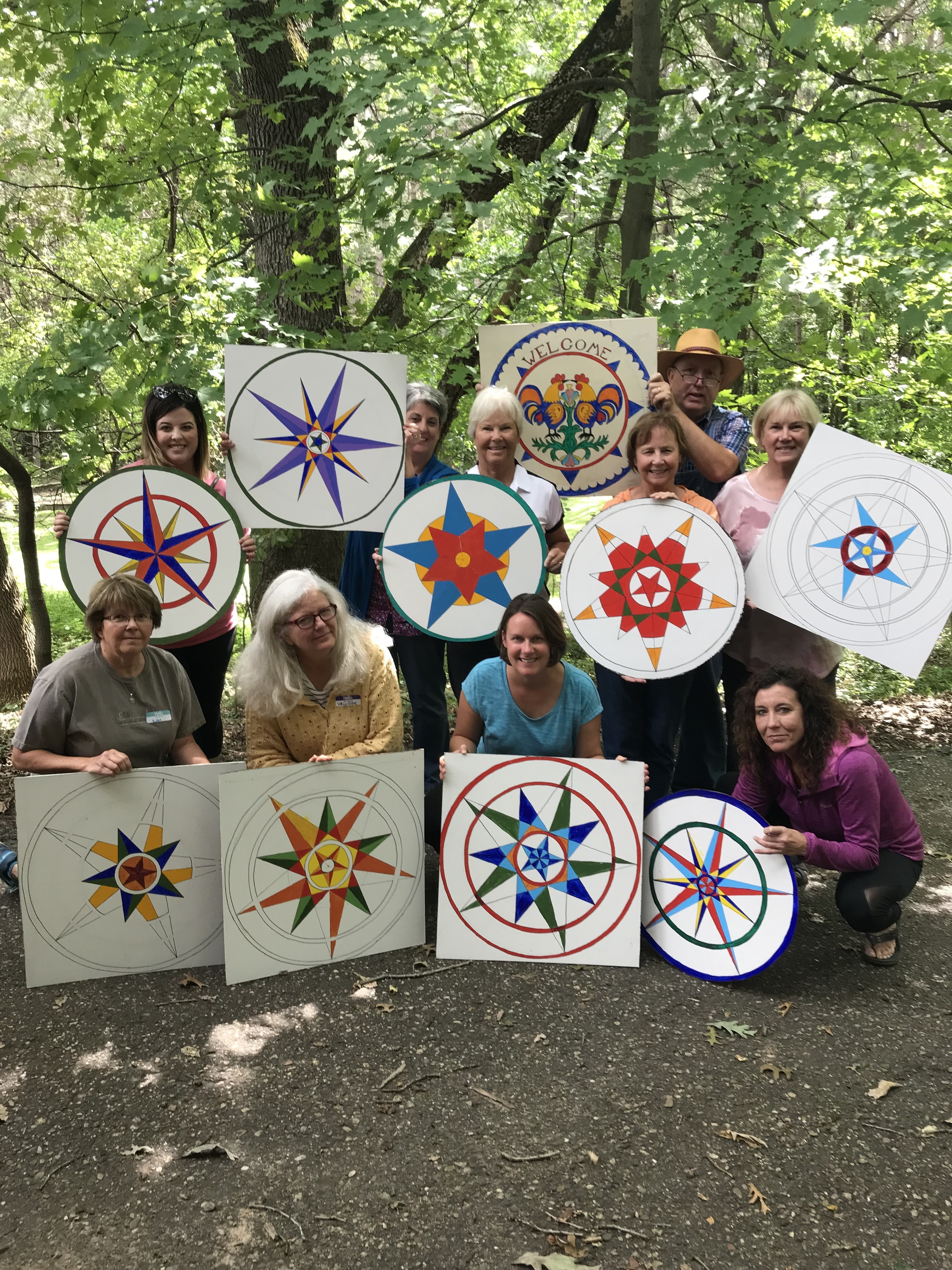 We are pretty darn excited about our new location at the former Marine Elementary School. It is just a hop, skip and a jump from the Twin Cities in the lovely little river town of Marine on St Croix, and offers us more space for a larger variety of classes. We can't wait to welcome you to form a new friendship, learn a new craft, or explore the beautiful St. Croix Valley…. all of those connections are certain to enrich your life. We look forward to seeing you soon!