Meet An Instructor: Diane Gamm
Early in her career Diane worked for the Wilder Foundation at Wilder Forest, teaching team building and crafts to kids and nonprofit organization adult staff, which turned out to be one of her favorite jobs in a varied career. Since taking early retirement she has returned to creative pursuits.

How were you introduced to crafting? I took a class on pottery in college and I was hooked! I especially like crafts such as botanical printing, pottery and basketry where you work with natural material, creating in response to nature.


Photo Credit: Submitted by Diane Gamm

What makes you want to share your art? Well, partly because things pile up, especially pottery, and you need to make more space! That isn't really why….I like seeing my pieces go home with people who are excited about them. Each piece is somewhat like a baby to me, I like to meet the people who are taking them home. I enjoy making beautiful things that are used.

What makes you want to teach? It is fun to share my skills. And I enjoy seeing the excitement of students who like to learn. I've just started teaching botanical printing, sometimes known as eco-printing. I didn't want to teach until I'd reached a higher level of skill.

What do you hope students take away from your class? I hope they leave feeling comfortable enough to go home and experiment. I think experimenting with natural material, to see if it will actually print, is the most fun aspect of botanical printing. I love to learn and experiment, as you just never know what will work. I always look forward to sharing my knowledge and passion.

Photo Credit: Submitted by Diane Gamm
How did you learn about folk schools? Believe it or not, we had a folk school at Wilder Forest, Terrapin Folk School, early in my career! Our executive director, Jim Mason, was especially interested in folk schools, even at that early date.

What skill do you wish you had? I actually need to reign my self in and stop trying to learn so many new skills! I get so excited that I take on too much, I'd like to focus on fewer crafts and increase my knowledge and skill level.

What inspires you? Nature, the beauty of variety and patterns.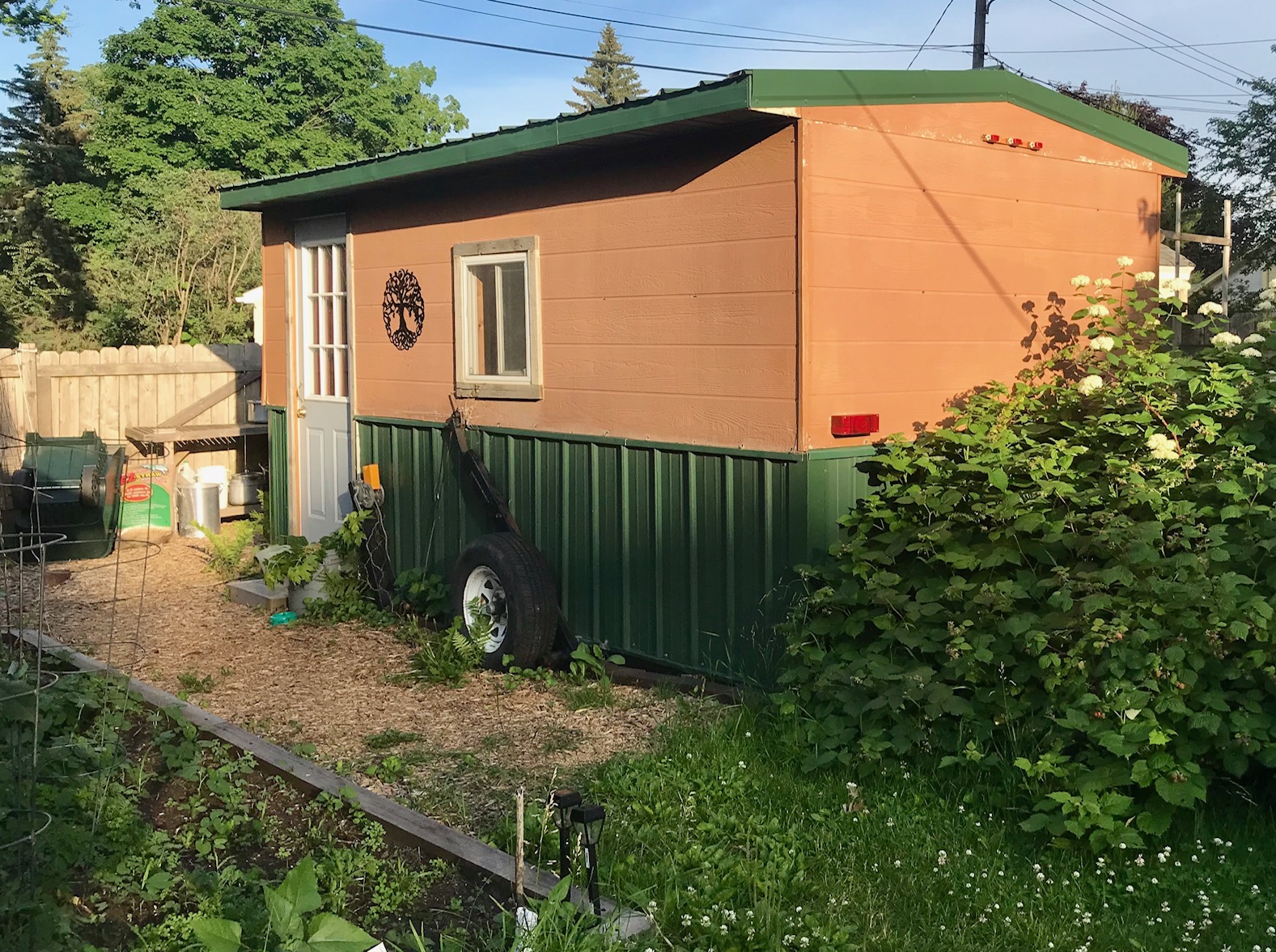 Photo Credit: Submitted by Diane Gamm

Tell us something unusual about yourself. My art studio is an ice fishing house on wheels, in my back yard! I tried renting studio space, but found I wanted to be able to walk out my door and begin creating, I needed something more convenient.
 
What's your favorite pace in nature? The St. Croix River. I've had a houseboat at St. Croix Falls for many years, I stay there overnight, so I can be right in the middle of nature.

Any recommended books? For natural dyeing, Wild Color by Jenny Dean, is a must-have resource. For botanical printing I recommendEco-Colour by an Australian artist named India Flint.

Photo Credit: Submitted by Diane Gamm